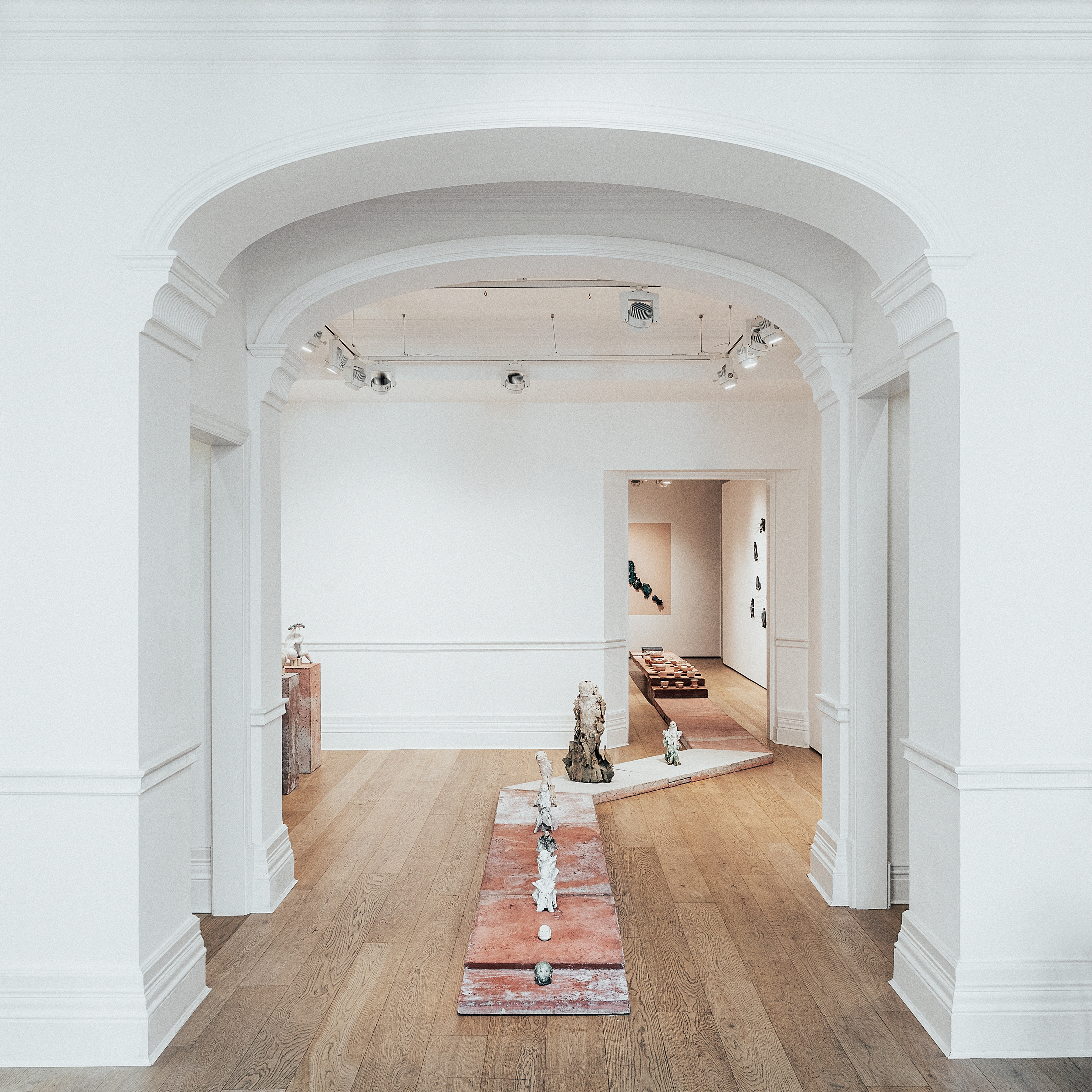 An earthen landscape cradling evocative clay sculptures and earthen seats by eleven

contemporary artists

is currently housed at the Richard Saltoun Gallery in

London

. This exposition, comprising showcases spearheaded by female artists, was organised by London-based creative studios It's a Local Collective and contemporary artist Yushi Li as part of the

Architectural Association

pop-up summer school. Titled Born From Earth, the art exhibition aims to celebrate the materiality of

clay t

hrough an array of ceramic

sculpture crafted by pioneers and young stalwarts in the industry.
For this exhibition, Lisa Chan of 'It's a Local Collective' created a 13 metre long earthen platform that could hold the sculptures made out of clay. The platform, made out of natural earth and lime, sets the stage for a biophilic design enclosure where visitors can move calmly, with ease. The exposition, thus, presents a conspicuous dialogue between art and architecture. This physical presentation of abstract sculptures is accompanied by a series of talks and events organised by Chan and Chinese artist Yushi Li.

The convergence of this literal sculptural exposition and a curated dialogue by Chan and Li attempts to explore the responsibilities of architectural practice and the possibilities that can be created by making architectural research more accessible and inclusive, both to diverse cultures as well as professional disciplines. "Can we push for resilient partnerships in a new education model where the research process is made more accessible and inclusive to the public?" questions Lisa Chan, founder of 'It's a Local Collective'.



Exhibition Design By / It's a local collective
Client / Richard Saltoun Gallery


Supported by /

Malin+Goetz and Architectural Association
Curation By / It's a local collective


Pop-up Summer School Programme by /

It's a local collective and Yushi Li


Photography /

Taran Wilkhu


Publications /


AN Interior


Stir


Wallpaper*